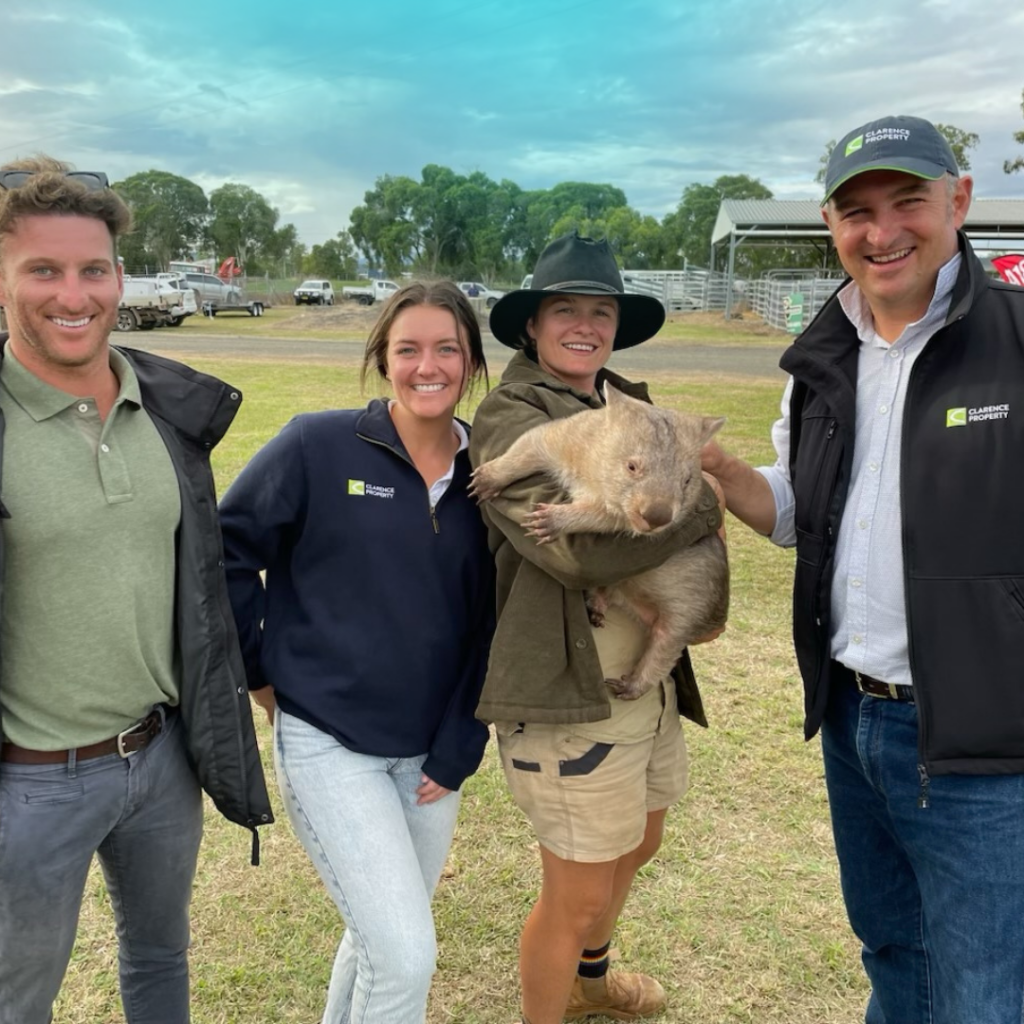 From 11 to 13 May 2023, our Investor Relations team headed out to Casino NSW for Primex 2023.
Held in Casino, NSW, the annual Norco Primex event is one of Australia's largest primary industry events. With over 1,000 products and services aimed at farming professionals.
It was a pleasure meeting and reconnecting with our Investors, locals and one wombat!
Whilst at Primex, some members of our team attended Sourdough Business Women's inaugural 'Women in Business breakfast'. It was a fantastic showcase of the experience of three local female producers. Clarence Property is lucky to be a part of such innovative communities around regional NSW.
The week was a huge success, and Clarence Property will certainly be back for Primex 2024.
We are also looking forward to attending:
· FarmFest 2023, from 6 – 8 June 2023, in Toowoomba, Qld
AND
· AgQuip 2023, from 22 – 25 August 2023, in Gunnedah, NSW
Clarence Property Capital Raising Team pose with Wombat at Primex 2023.
Clarence Property at Primex 2023
Clarence Property attending the Sourdough Business Women's Women in Business Breakfast at Primex 2023.