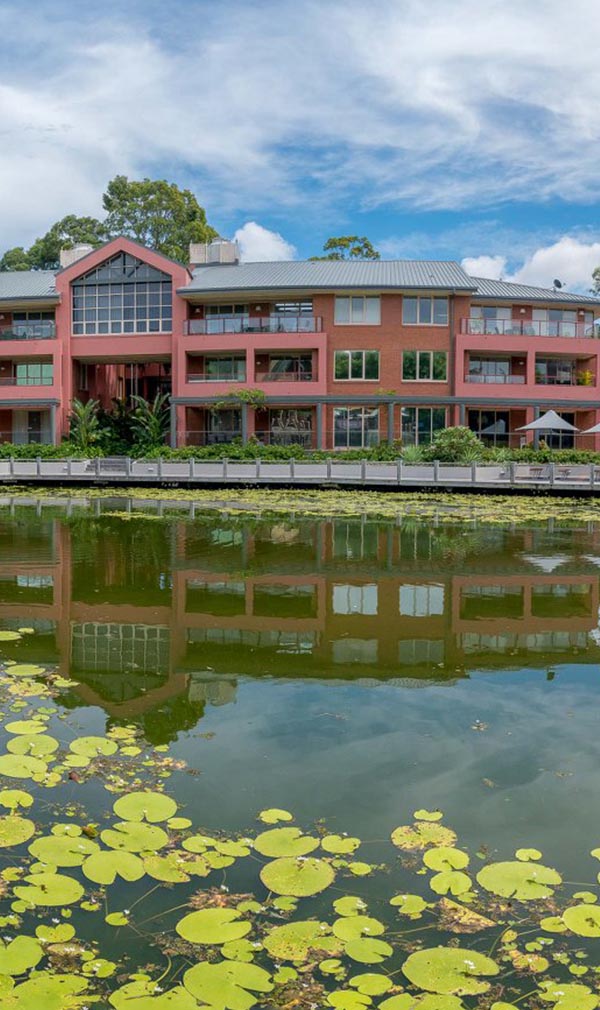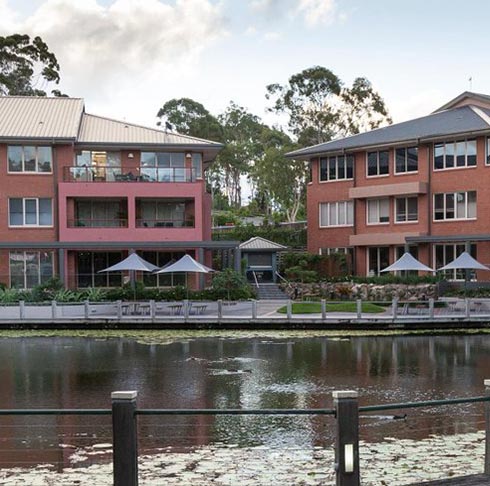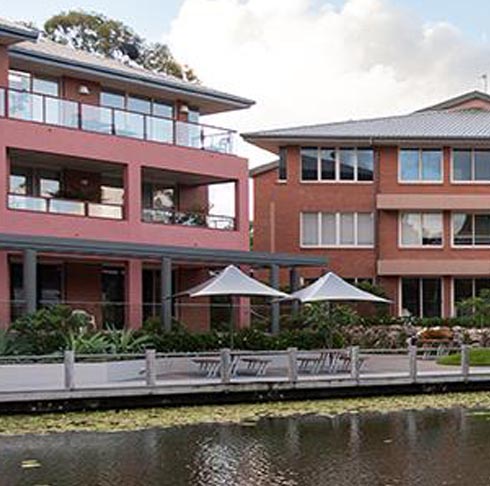 Robina Quays Unit Trust is an unlisted property trust created to acquire an established campus style commercial office development, "Lakehouse Robina," located at Glenferrie Drive, Robina, Gold Coast. The property's income is derived from a diversified list of tenants.
About The Lakehouse Robina
Lakehouse Robina was designed for businesses with a distinct personality, located on the edge of a tranquil lake.
Inspired by the 200-metre-long lakefront boardwalk which is accessible to all tenants, the site fronts Robina's prestigious lakefront market and connects to the Robina Tavern and a local shopping village which includes grocery stores, cafes, chemist and more.
Lakehouse offers individualised, client-focused work environments that are as stunning as any inner-city workplace.
Tenants can choose from a variety of different office and business space options, including the ability to combine three apartments into one entire floor for larger companies. The open, adaptable layout allows any size organisation to have their own distinct workspace in a peaceful lakeside setting with pedestrian services on both sides for miles.
The numerous facilities within one minute's drive, including Robina Shopping Village, Bond University, Robina Town Centre, and Robina Train Station, are all significant contributors to the site's success.