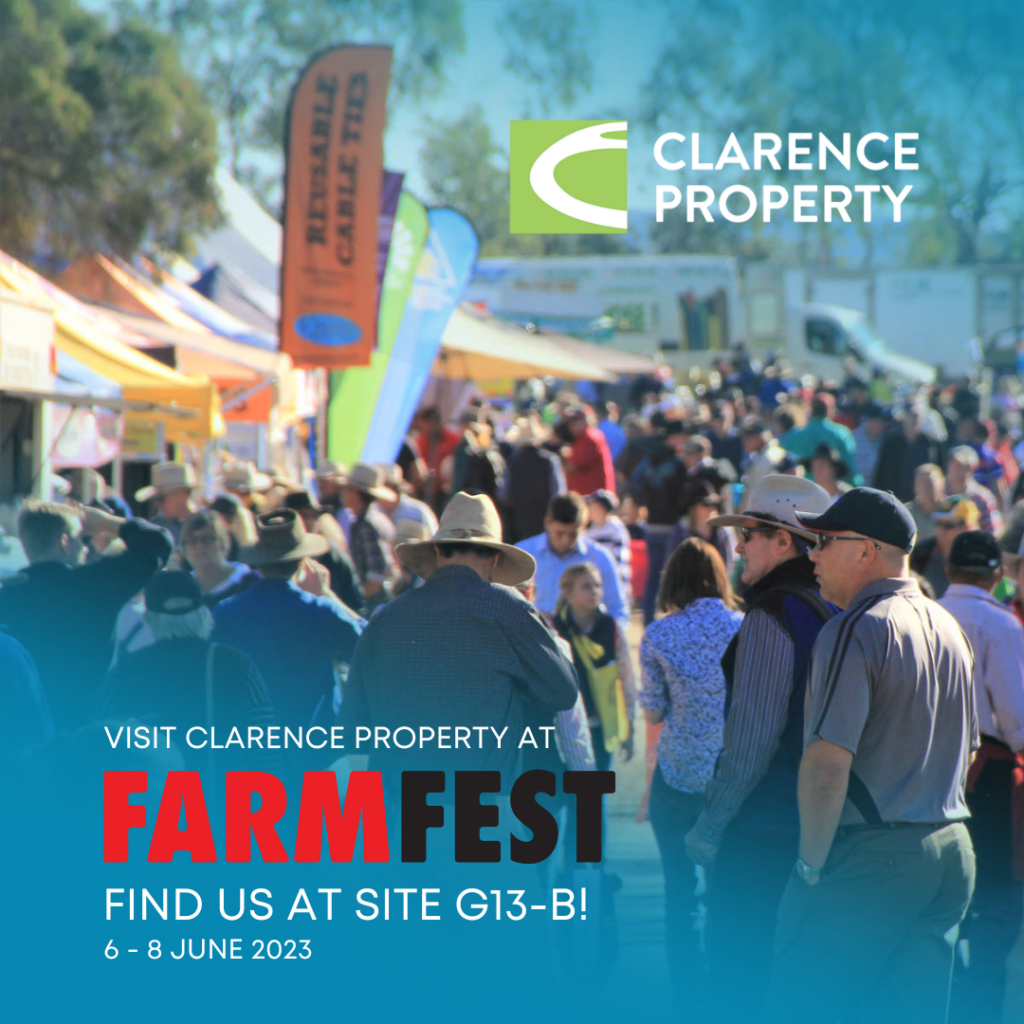 From 6 to 8 June 2023, our Investor Relations team headed out to Toowoomba Qld for FarmFest 2023.
As one of Australia's premier agricultural events, FarmFest provided us with an exceptional platform meet and reconnect with our Investors and locals from the area.
The event spanned over several days, attracting farmers, manufacturers, suppliers, and enthusiasts from all corners of Australia. Our team was well-prepared to engage with attendees, equipped with a comprehensive understanding of our diverse property portfolio and a genuine passion for supporting the agricultural community.
Moreover, FarmFest offered an excellent platform for networking and forging valuable connections within the agricultural industry. We had the privilege of meeting renowned experts, researchers, and fellow exhibitors who inspired us with their knowledge and experiences.
Attending FarmFest 2023 was a fantastic experience for our team. It not only allowed us to showcase Clarence Property and the Clarence Property Diversified Fund, but also provided a unique opportunity to learn, collaborate, and contribute to the vibrant agricultural community. 
We are planning to attend AgQuip, in Gunnedah, NSW from 22 to 24 August 2023! We hope to see you there.